About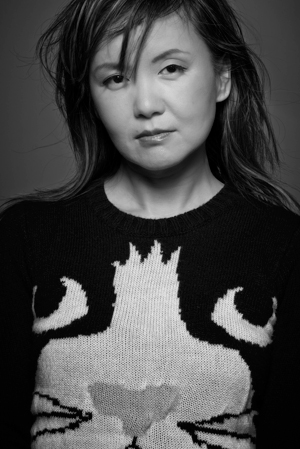 Ji Strangeway is driven by the persistent, frenetic pull of the universe.
A film director and author, her first love is poetry. The Girl With a Thousand Eyes is a collection of her LGBT feminist poetry.
Strangeway embraces the female-centric coming-of-age genre. Her stories ride the shoulders of the misunderstood anti-hero, exploring the crash zones between society and self, the physical and the existential.
Creating from the margins of gender, orientation, and circumstance, her LGBTQ short film, Nune, draws on the sacred bond of first love.
Her cinematic style emerges in Red as Blue, a hybrid graphic novel that introduces YA readers to a unique cross-genre aesthetic. Her portrayal of two kids burning to transcend forbidden love in a culture clashing battlefield ignites an allegorical "Lord of the Flies meets Romeo & Juliet" and in its beneficence, a street-smart West Side Story on the verge of Bowling for Columbine.
Strangeway's work is an unconventional call to action. Her words are for the dreamers and idealists.
A fierce blogger, you can find Strangeway's musings at:
Mindful Word
Thought Catalog
Feminine Moments – Queer Feminist Art Worldwide
Tiferet Journal
Phoenix Poetry Review
…and more.

#jistrangeway #girlw1000eyes #redasblue #nunemovie
Big Dream: Ji's Personal Story